HOME CURRENT EXHIBITION PREVIOUS EXHIBITIONS ARTISTS ANNEX CONTACT
Welcome to Kenneth Paul Lesko Gallery
Kenneth Paul Lesko Gallery will be open by appointment, as we prepare for our upcoming exhibitions.
In the meantime, you are welcome to inquire about any of the 1,000+ pieces on our Previous Exhibitions page,
or visit a selection of available artwork on our 1stdibs site.
We will be in the gallery on a regular basis, so please don't hesitate to make an appointment
by calling 216-631-6719, or email us at gallery@kennethpaullesko.com.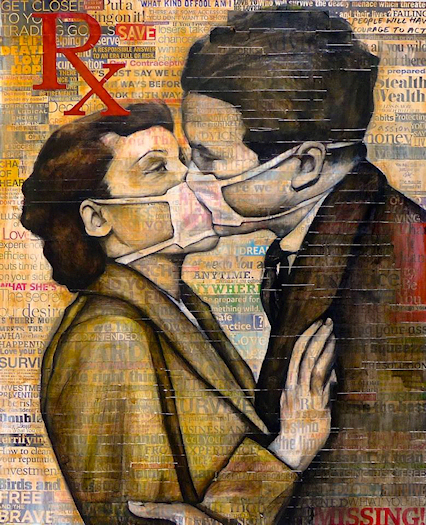 Aubrey Rhodes [Melbourne, Australia] | Trussed | Signed, Dated & Titled on Reverse
Acrylic, Charcoal & Collage on Canvas | 32 x 26 inches
Kenneth Paul Lesko has exhibited nationally since the 1970s, from Los Angeles, New York, Miami, Chicago, Dallas, Minneapolis, and many places in between. Specializing in a Modernist aesthetic, the gallery maintains a collection of contemporary art, tribal art, Japanese and American studio pottery, historical and contemporary photography, American and European paintings and sculpture, and Cleveland School paintings and sculpture.
Kenneth Paul Lesko Gallery represents the finest contemporary artists locally, nationally and internationally.*
*Cleveland; Akron; Detroit; Baltimore; New York; Chicago; Seattle; London, UK; Melbourne, Australia; Bauru, Brazil
Current Exhibition:
Gallery Hours:
Wednesday-Saturday: 12-5pm
and by appointment
Kenneth Paul Lesko Gallery
1305 West 80th Street
Cleveland, OH 44102
216.631.6719
HOME | CURRENT EXHIBITION | PREVIOUS EXHIBITIONS | ARTISTS | ANNEX | CONTACT